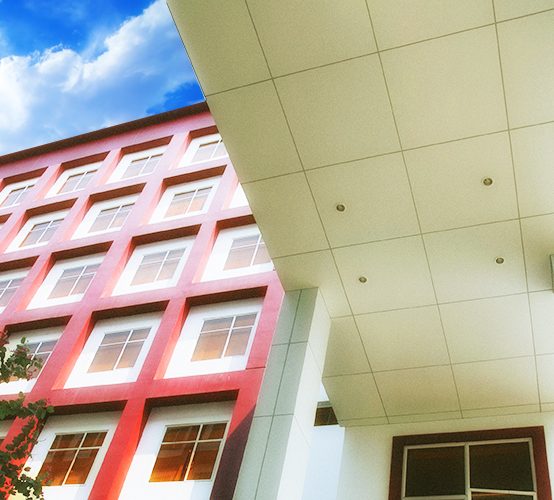 FULLTIME STUDENTS UNABLE TO STUDY ABROAD? A CHANCE TO RESUME YOUR STUDY WITH IU STUDY ABROAD PROGRAM
While COVID-19 pandemic is developing complicatedly, many Vietnamese students who are currently fulltime students of an overseas university remain unable to resume their studies. To facilitate this group of students, International University (IU) offer them an opportunity to study at IU and get the accumulated credits transferred to their home universities. Started in 2014, the IU Study Abroad Program is believed to be a reasonable study plan for the Vietnamese as well as international students during this time of full uncertainties, saving them considerable costs of living and studying.
OVERVIEW
a) Definition:
Study Abroad Program is a track of Student Exchange Program for students from overseas tertiary institutions who want to study from 1 to 2 semesters at International University (IU), with the academic results or the number of credits accumulated at IU to be recognized and transferrable to many high ranked universities in the world.
How IU's Academic Programs are recognized by overseas Higher Education Institutions (HEIs)?
IU uses English as the medium of instruction and research;
The quality of IU Academic Programs has successfully achieved the rigorous criteria for the Assessment/Accreditation of the prestigious Accreditation Bodies such as Accreditation Board for Engineering and Technology, USA (ABET) or ASEAN University Network Quality Assurance, Southeast Asia (AUN-QA);
IU is the first member of Vietnam to join the International Student Exchange Program (ISEP), conducting student exchange program with more than 300 ISEP university members across continents;
Nearly 50 bilateral partners from 4 continents to execute the student exchange program with IU; credits accumulated at IU are transferrable to almost all of the incoming students' home universities.
b) Features of Study Abroad Program
Study Abroad Program allows incoming students to spend from 01 to 02 semester(s) at International University;
Tuition fees:

The tuition fees paid to IU depend on the number of credits being registered;
Tuition fee: $US 82 per credit (approximate VND 1.914.700 per credit) + Application fee $US 40 (approximate VND 934.000).
c) Benefits:
Students will receive an official Transcript from IU at the end of their Study Abroad Program;
The number of credits and the grades of the equivalent courses in the IU Study Abroad Program are recognized by many prestigious universities. The evaluation of the courses equivalence is at the sole discretion of students' Home University;
Study Abroad Students share same services as local students, i.e., Library, Laboratories, Stationary, Study Accounts and other associated services.
ELIGIBILITY:
To be considered for the Study Abroad Programs at IU, undergraduate and graduate applicants must:
a) Academic Requirements:
To be a full-time student of an oversea tertiary institution;
Must register 12 credit points (approximate 4 courses) as the minimum workload for each semester.
b) English Proficiency:
No English proficiency assessment is required for students who live in an English-speaking country or study in a tertiary institution where the language of instruction is English.
If you are not from an English-speaking country or if the language of instruction at your institution is not English, one of the following requirements is applied:

IELTS minimum overall band score of 6.0 (no sub-score bellow 5.5);
TOEFL (iBT) minimum score of 61 (no sub-score bellow 19);
Unicert 1 (Cetified by German Academic Exchange Service – DAAD);
CEFR Level B1 (Common European Framework of Reference's English Certificate);
ISEP's Language Proficiency Report (accepted for students from ISEP-Exchange programs);
*Please note that IELTS &TOEFL test results are valid for 2 years only.
APPLICATION PROCESS
a) Application checklist
An Application Form for Inbound Students (click here);
An official transcript in English (if available);
An evidence of English proficiency (if available);
A scanned copy of passport (12 months of validity) or ID card;
Letter of Confirmation from student's Home University allowing them to participate in the IU Study Abroad Program.
If you are interested in the program and seek further assistance: please fill in the form (here), we will reach to you as soon as possible.
b) Application submission
To apply electronically (First Priority): to the Email address at issc@hcmiu.edu.vn;
To apply in-person:
Address:
International Student Service Center (A2.604)
International University – Viet Nam National University Ho Chi Minh City
Address: Quarter 6, Linh Trung Ward, Thu Duc District, Ho Chi Minh City, Vietnam
c) Submission Deadline: 20 August 2020 (For First Semester, AY of 2020/21)
d) Application Result:
Once you are accepted for the program, you will receive an official notification package from IU, including:
Acceptance Letter;
General Information relating to Orientation Week, Academic Schedule, student accounts for study purposes;
Contact points
Address: International Student Service Center (A2.604) – Office of External and Public Relations
International University – Viet Nam National University Ho Chi Minh City
Quarter 6, Linh Trung Ward, Thu Duc District, Ho Chi Minh City, Vietnam
Tel: +84 (28) 3724 4270 – Ext: 3617
Email: issc@hcmiu.edu.vn
Website: http://issc.hcmiu.edu.vn
Fanpage: fb.com/IU.SEaSAP