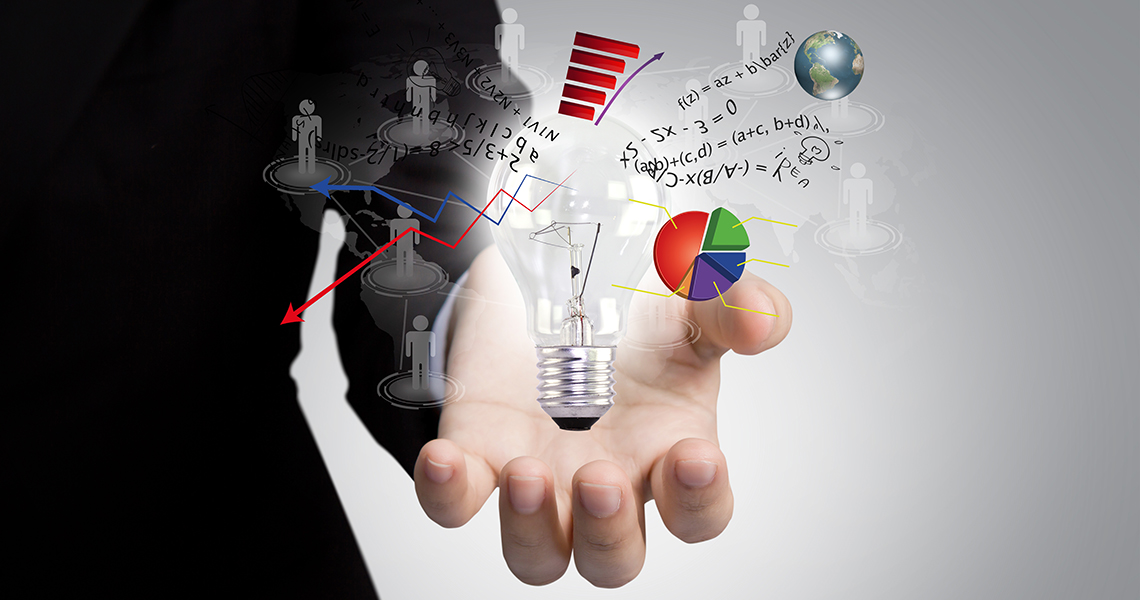 During the last few years, the School of Business has emerged as an institution of high quality undergraduate training with in the public education sector. As the largest school of the university, the School of Business aims at meeting the changing demands of society by becoming a provider of multi-disciplinary specialists as well as reliable business leaders in the age of globalization. In order to meet the dual missions of teaching and practical application, the school strives to be an active leader in undergraduate and graduate training, research, and business consultancy.
ACADEMIC PROGRAMS
The School of Business teaches students about working professionalism, diversified knowledge, and necessary business skills to be ready for key positions in domestic and international enterprises. Throughout their time at the university, School of Business students develop the skills of teamwork, independent thinking and creativity, effective communication, background of the legal system and society fundamentals, as well as advanced professional knowledge of the English language.
The undergraduate program of the school includes two majors: "Business Administration," which consists of five specializations including Business Management, International Business, Marketing, Accounting – Finance, and Hospitality Management; and "Finance – Banking"
The academic programs are delivered by local and international lecturers who have obtained degrees from prestigious universities around the world. The faculties designed academic programs in accordance with those of well-known international universities such as Rutgers – The State University of New Jersey and University of Houston (US), University of New South Wales (Australia), University of Nottingham (UK), and others. They use textbooks from popular world publishers in both undergraduate and graduate programs. Students have the opportunity to study in a dynamic environment, with advanced training methods and comfortable facilities, including a modern business simulation lab.
CAREER OPPORTUNITIES
After graduation, the students of the School of Business can begin with positions of as management trainees in foreign businesses, multinational companies, large domestic corporations or as specialists in the areas of their own expertise such as finance, accounting, banking, marketing, securities trading, market research, production management, quality management, and logistics. Recent graduates have secured jobs in renowned organizations such as HSBC, ANZ, Unilever, KPMG, Deloitte Touche Tohmasu, Ernst & Young, Intel, Nokia, AC Nielsen, and Ogilvy & Mather. Graduates can also gradually take over family businesses, or start on their own by forming joint stock companies to realize their business ideas and strategies.
RESEARCH ORIENTATION
To improve research activities to better serve training objectives as well as provide more efficient business assistance, the school has set its sights on the following:
Research customer behaviors, market research, develop marketing strategies for several potential products and companies of Ho Chi Minh City
Research on issues related to sources of capital, capital structure and performance of domestic companies, activities of the stock exchange and funds, opportunities to implement international standards in accounting and finance
Opportunities, risks and solutions for local and foreign firms in the context of globalization, cooperation and competition, cross-culture management, and the environment of MNCs.
Evaluation of human resource needs as well as HRM methods in small and medium-sized enterprises and large corporations
Application of models of operations management, supply chain management, logistics for domestic companies
PUBLICATIONS
CONTACT INFORMATION
School of Business
Room 01 – 306
International University – VNUHCM
Linh Trung, Thu Duc – Ho Chi Minh City
Telephone: 028) 37244270 ext:  3230, 3724
E-mail: baiu@hcmiu.edu.vn
Website: http://bs.hcmiu.edu.vn/