International University has officially become the third university in Vietnam to gain AUN-QA accreditation
On 25 April, 2019, IU – VNU-HCMC celebrated the certificate award ceremony for gaining the AUN-QA accreditation. IU has met the criteria for university quality assessment at the institutional level under the Asean University Network-Quality Assurance (AUN-QA for short). IU is the third university in Vietnam and the second university in VNU-HCMC to qualify for this.
With great efforts from all lecturers, staff and students, IU has get outstanding result in the AUN-QA. To be more specific, 100% of the criteria are met. 32% of the criteria has ranked higher than expectation, including human resources, international relationship, quality assessment, students admission, students' support, learning outcome and scientific  research.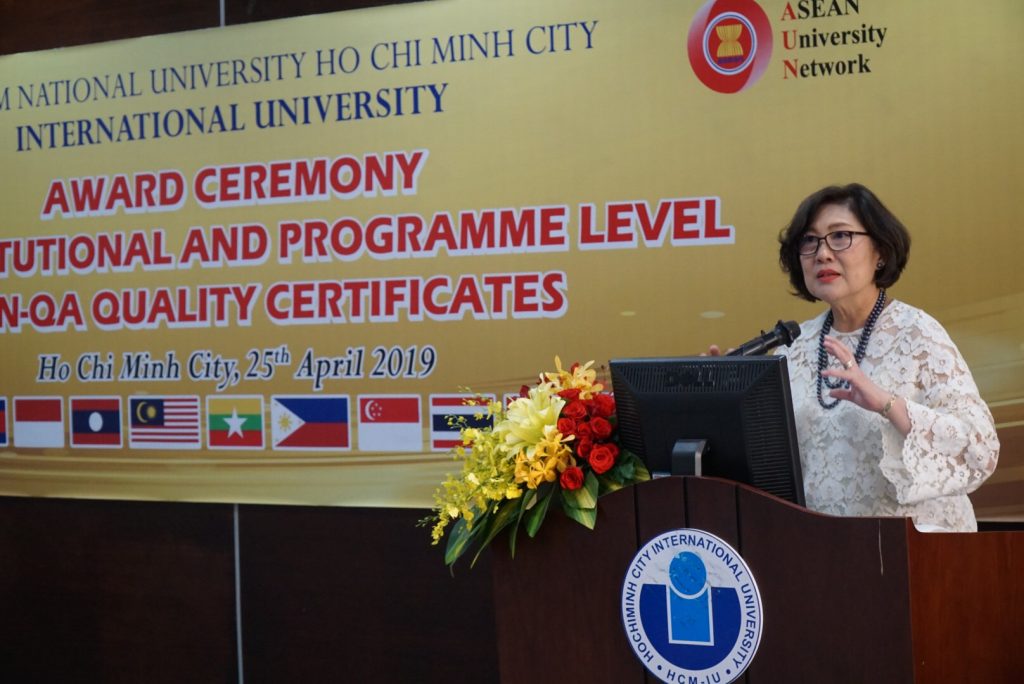 Assoc. Prof. Nantana Gajaseni – Chairman of AUN-QA Council – is giving a speech.
AUN-QA has been IU's main mission for the period of 2016-2020. Starting from 2017, IU started with the PDCA (Plan – Do – Check and Adjust) until all self-evaluation reports had been finalized. This was the key part of the AUN-QA's criteria. In August, 2018, IU completed its self-evaluation report and the official evaluation was conducted at the end of November, 2018.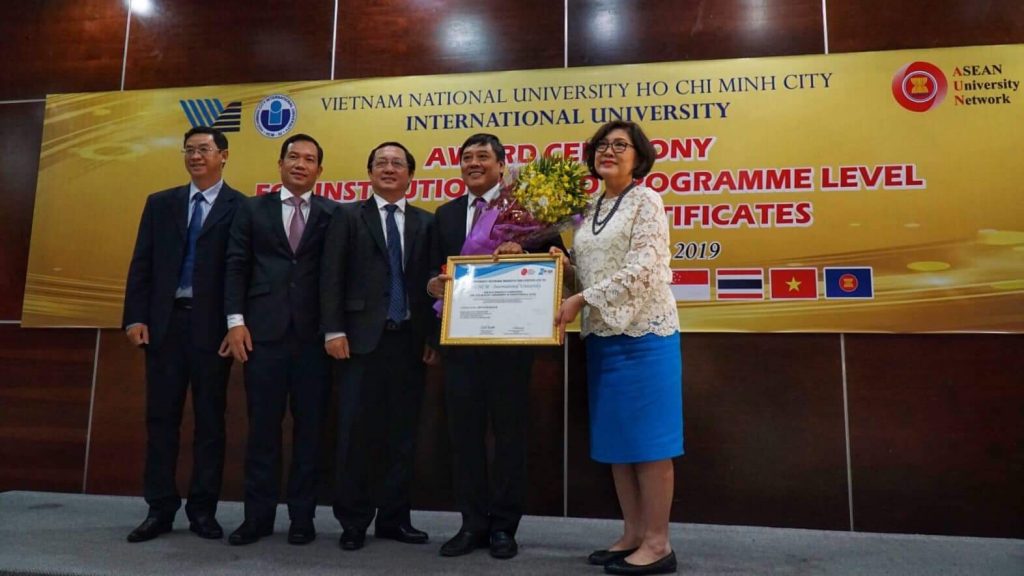 IU's Board of Rectors and Assoc. Prof. Huynh Thanh Dat –President Of Vietnam National University – HCMC receive the certificate from Assoc Prof. Nantana Gajaseni – Chairman of AUN-QA Council.
On this occasion, AUN also gives certificates for two other qualified training programs of IU: Bachelor Degree in Finance and Banking and Bachelor Degree in Civil Engineering.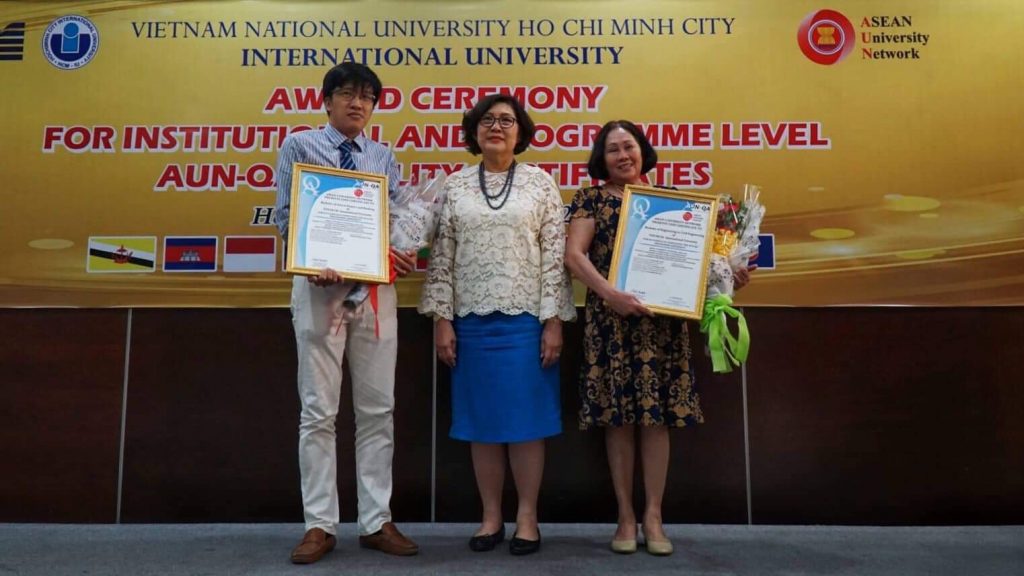 Representatives from Finance-Banking and Civil Engineering receive certificates from Assoc Prof. Nantana Gajaseni – Chairman of AUN-QA Council.
Up to this moment, IU has 11 training programs that are qualified for AUN-QA's criteria (09 undegraduate programs and 02 master training programs). IU also has 02 programs that took part in ABET (Accreditation Board for Engineering and Technology) assessment in December, 2018. The result will be announced in July, 2019. Last but not least, IU is an orgnaization that gets the highest scores in the MOET (Ministry of Education and Training) quality assessment. In IU's vision, by the year 2020, all qualified programs must join in the quality assessment.