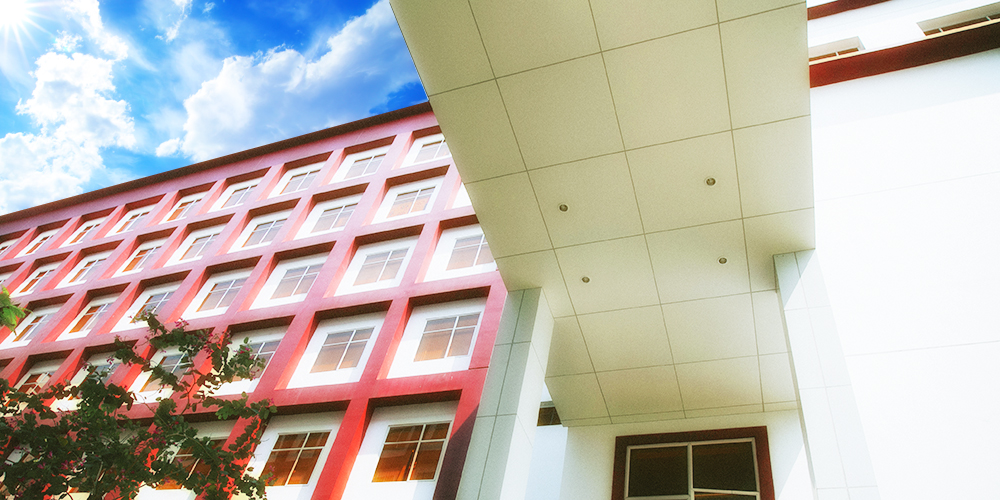 IU THROUGH YOUR EYES
"IU is weird. There are only a bunch of rich kids hanging out together."
That "pleasant" prejudice is really not wrong, my friend. A university with a bunch of rich kids who are more sympathetic, eager to learn, more rich in willpower, more rich in the sense of sharing is not yet born.
– Quang Khanh, Course 2012 – Department of Civil Engineering
I feel really lucky with my choice to study at IU. After 4 years of university, I have experienced a lot of things; I have more friends and more knowledge as well as experiences. At IU, lectures and staff always provide the best learning and living conditions for students. Or in more detail, lectures are extremely sympathetic and loving to students. In addition, the activities of the Union and the Association as well as the clubs at IU are very active. I am proud to be an IU student!
– Yen Nhi, Course 2011  – School of Biotechnology
After 4 years studying at IU, I feels very proud to have made the right decision when applying to IU. This is a school with a lot of equipment, technology and also very modern. IU helps me to develop myself in every aspect of knowledge as well as social skills. Overall, I got to meet and work with teachers who are very friendly and cute. The students are very sociable. We learn together, play together and create the most beautiful memories together at IU. IU will always be my pride.
– Ngoc Huyen, 2010 Course – School of Biotechnology
IU creates qualified environment for students for study. In addition to the laboratory and modern facilities, the school also has two additional bus routes to facilitate student travel. During my time at IU, the facilities are not as modern and completed as they are now. The knowledge I have learned from my experience in extracurricular activities has helped me a lot in my current job. Wish you all good luck and be proud of being an IU-er!
– Minh Dung, 2008 Course – School of Computer Science and Engineering
IU to me is a big home, a new world that taught me not only lessons of specialized knowledge, but also of humanity, the way of life, and the challenges of life that I must overcome. IU is also the place that helped me to figure out my passion, my dedicated youth and left me many beautiful memories, smiles as well as the regret of a beautiful once-in-a-lifetime youth.
– Kim Anh, 2011 Course – School of Biotechnology
Although I am now a graduate student, I still remember the first day of IU. The first impression was that the school was so beautiful, modern equipment and professional, dedicated faculty and staff. During four years, IU brought me a solid amount of knowledge, loving friends, and a beautiful student life. Thank IU very much.
– Tram Anh, Course 2011- School of Biotechnology
It was almost four years since I first set foot in college. At that time everything in Saigon, for a provincial people like me, is really strange and hard to adapt. But thanks to the friendly learning environment at IU, I was fortunate to have great friends. And the more fortunate I was when I got all my brothers, sisters, at the place where I called my second home-TOSA. In the end of April, I have to finish my graduation thesis, which means that I would soon have to leave IU where I was given the opportunity to spend the rest of my meaningful student life. If time could come back, I would still want to live in those beautiful memories again.
– Phuong Hao, Course 2012 – School of Business
In the beginning of the school I was a little scared because I came from a small province, I was afraid that I might not get along with new friends here, so I became cold and afraid to open my heart. But after the first camping trip, I made many new friends. Everyone I met was cute and easy to talk to, so I was more opened. To me, social connection is the most important thing. At IU, everyone from the teachers to the security guards is all enthusiastic and interesting. Even when I'm not studying at IU anymore, I'm still very proud of it.
– Ngoc Linh Course 2011 – School of Business
Being dynamic is the first advantage. Because of the dynamic spirit, students do not hesitate to try or afraid to learn. This makes it interesting for students to share and recruit. The courses are very up to date and flexible. Students are learning the whole courses in English so they are quite fluent in this foreign language. IU is a great environment for young people to experience and study in four years of college.
– Tieu Ngan, 2009 Course – School of Business