IU To Be Institutionally Accredited By AUN
Amidst the delightful atmosphere of the New Year, the International University was accredited at the institution-level by AUN-QA on February 6th, 2019. IU is the second member of VNU-HCM and the third higher education institution in Vietnam to be institutionally accredited by AUN-QA.
Up to now, 11 of IU programs have been accredited by AUN-QA. IU has been accredited by both MOET and AUN-QA.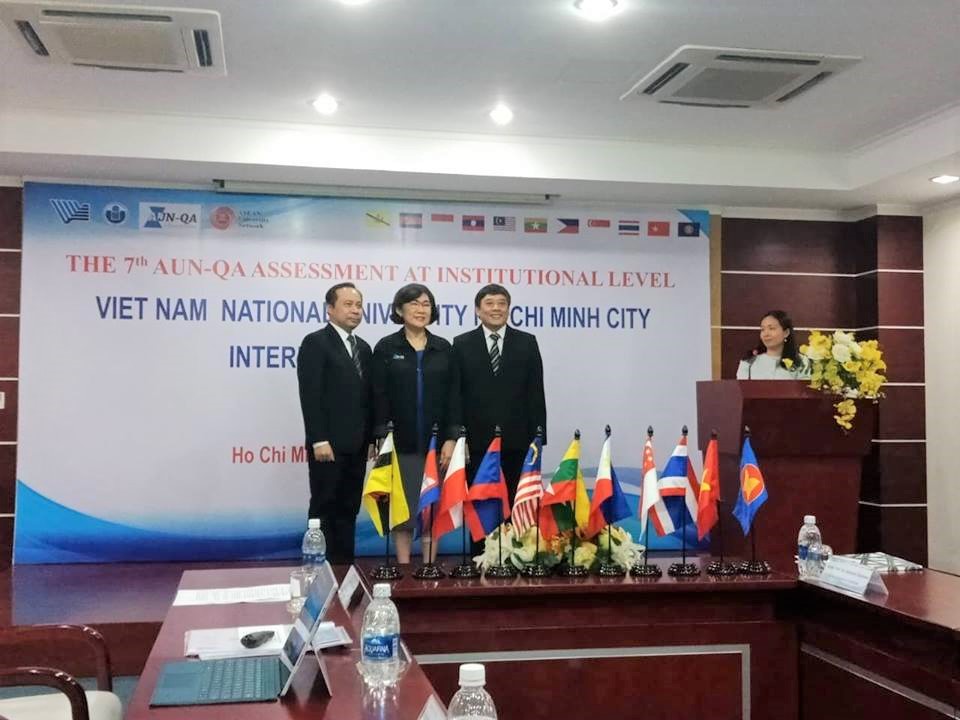 Associate Professor Dr. Vũ Hải Quân, VNU-HCM Vice-President; Dr. Trần Tiến Khoa, IU Rector; and Associate Professor Dr. Nantana Gajaseni, AUN-QA representative, at the Opening Ceremony (Nov 20, 2018)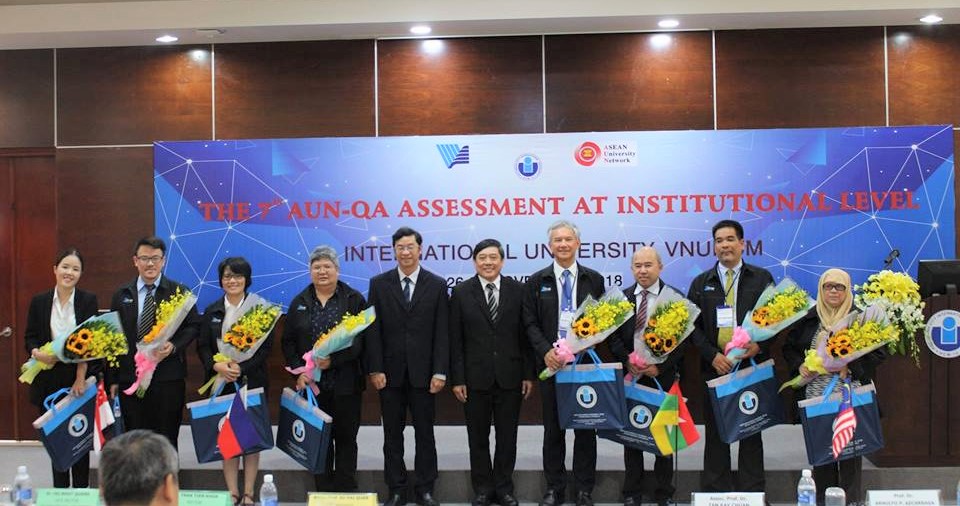 Dr. Trần Tiến Khoa, IU Rector; Dr. Hồ Nhựt Quang, IU Vice-Rector; and AUN institution-level delegation (Nov 30, 2018)