International University supports the research of Ben Tre Province on new Coconut seeding
In the morning of July 25, Dr. Tran Tien Khoa – Party Committee Secretary, Rector of International University (IU) – chaired the meeting with delegates from Ben Tre Province, led by Mr. Vo Thanh Hao – secretary of Ben Tre Provincial Party Committee. Assoc. Prof. Dr. Vu Hai Quan – Vice President of Vietnam National University – Ho Chi Minh city, together with Mr. Truong Vinh Trong – Former Deputy Prime Minister of the Socialist Republic of Vietnam – also attended the meeting.
The delegation of Ben Tre province visited the plant laboratory of School of Biotechnology at IU

IU introduced to the delegation the modern laboratories of the university, in which the delegation paid special attention to three laboratories of School of Biotechnology and Department of Biomedical Engineering: Plant laboratory, Cell Regeneration laboratory and Generative Medicine laboratory.
Lecturers and researchers of Cell Regeneration laboratory welcomed Ben Tre working delegation
Dr. Nguyen Thi Hiep – Head of Department of Biomedical Engineering – introduced some research of Generative Medicine laboratory at IU
During the meeting with the delegation of Ben Tre province, IU shared information about the research projects of the university. In particular, the Project "Research on selecting and breeding high-yield and high-quality coconuts for coconut's sustainable development in Mekong Delta provinces" of School of Biotechnology has been given special attention. The project was co-ordinated by IU together with Ben Tre Center of Applied Science and Technology, Ben Tre Center of Agricultural Extension, Nong Lam University and the Institute of Oil and Oil Plants. Assoc. Prof. Dr. Nguyen Phuong Thao – Lecturer of School of Biotechnology, in charge of the project – said the project would take place in 5 years, from 2019 to the end of 2024 with a total cost of nearly 15 billion VND. The project is aimed at applying micropropagation technology on coconut seedings that have been selected to create the first cloned coconut tree in Vietnam, leading to mass production of superior quality coconut seedlings.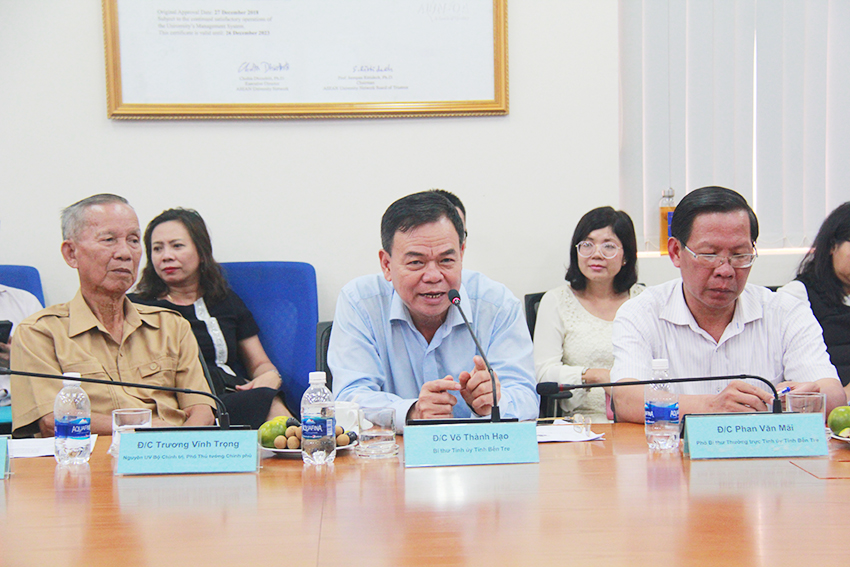 Mr. Vo Thanh Hao – Secretary of Ben Tre Provincial Party Committee – expressed his pleasure with the research results of VNU-HCM and IU, looking forward to the future cooperation.
After visiting the laboratories, witnessing the products of the projects, Mr. Vo Thanh Hao – Ben Tre Provincial Party Committee Secretary – expressed his appreciation for the work of the scientists of VNU-HCM in general and IU in particular. During the meeting, he emphasized, "Seedling is important in developing Ben Tre coconut chain. I hope the project will result in qualified coconut embryos to revolutionize the coconut seeding of Ben Tre".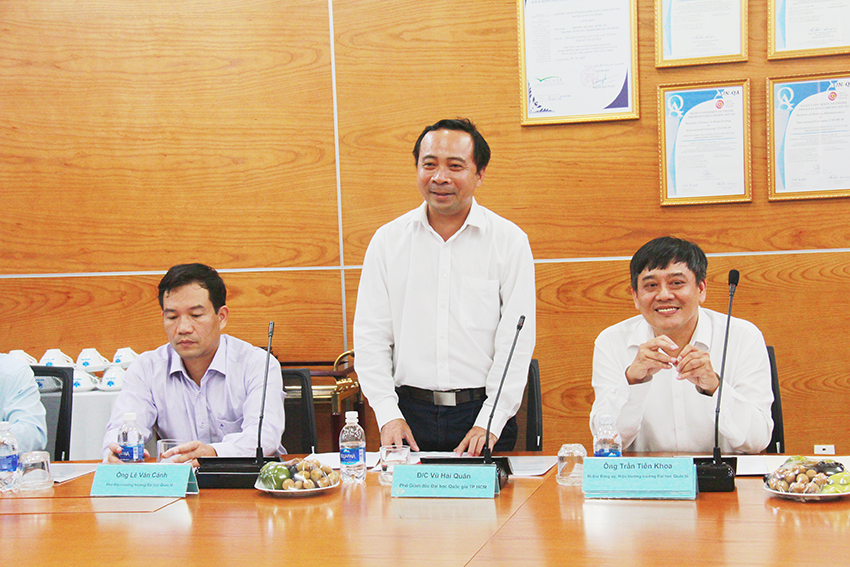 Assoc. Prof. Dr. Vu Hai Quan – Vice President of VNU-HCM – spoke about VNU-HCM cooperation with Ben Tre province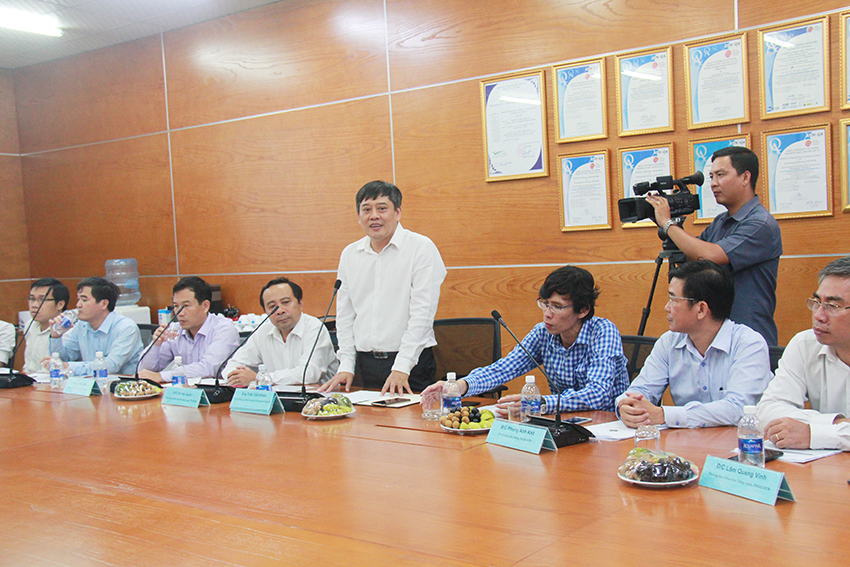 Dr. Tran Tien Khoa – Rector of IU – shared more information about the university and its research, expressed the willingness to support Ben Tre province in other areas
In the meeting, there was also discussion from participants on the research of coconut seeding adapting to climate change as well as proposals to organize intensive workshops on this topic, especially on expanding cooperation between Ben Tre and VNU-HCM as well as IU in other fields.
Some photos of the meeting between IU and the delegation of Ben Tre province: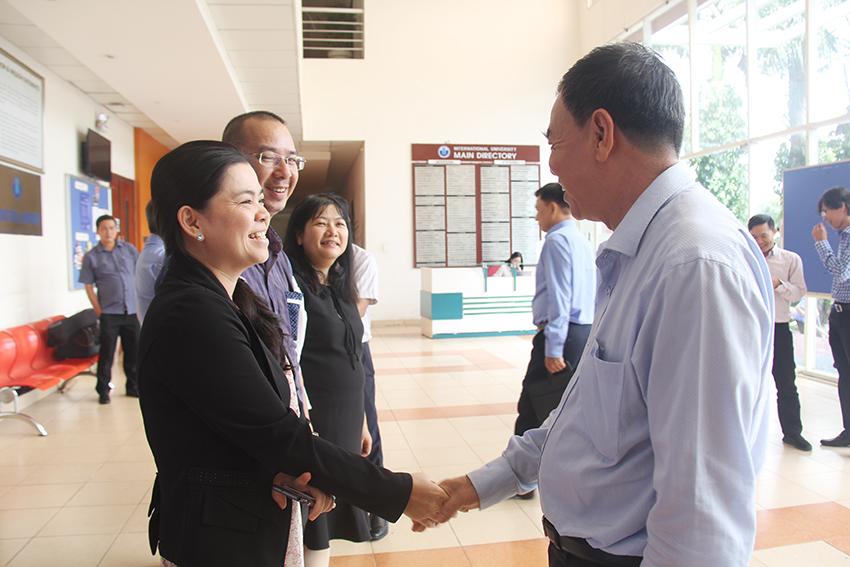 Leaders of the Schools and Departments of IU welcomed the delegation of Ben Tre province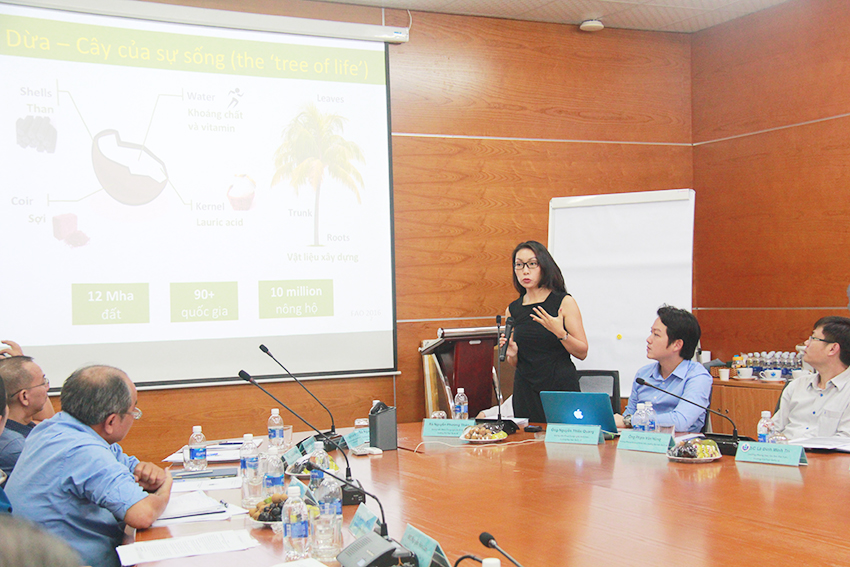 Assoc. Prof. Dr. Nguyen Thi Phuong Thao – Lecturer of the School of Biotechnology at IU – introduced the project "Research on selecting and breeding high-yield and high-quality coconut for coconut's sustainable development in Cuu Long Delta provinces"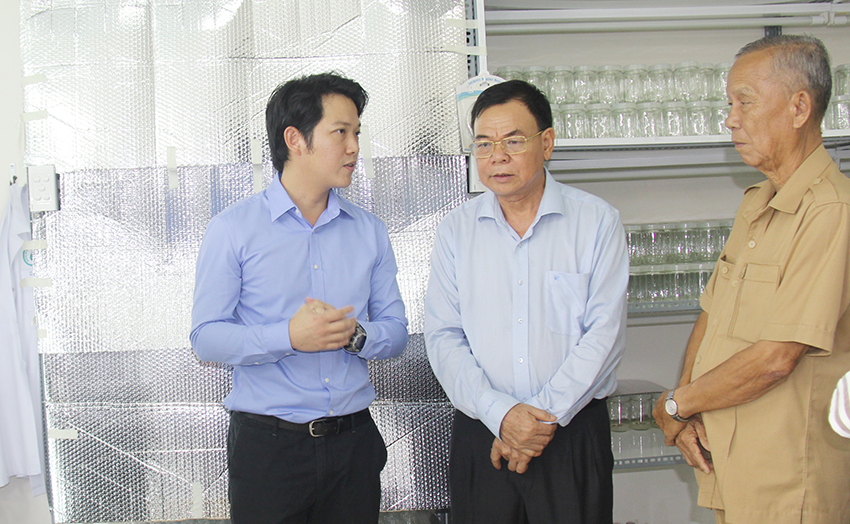 Delegates were introduced in more detail about the work of the School of Biotechnology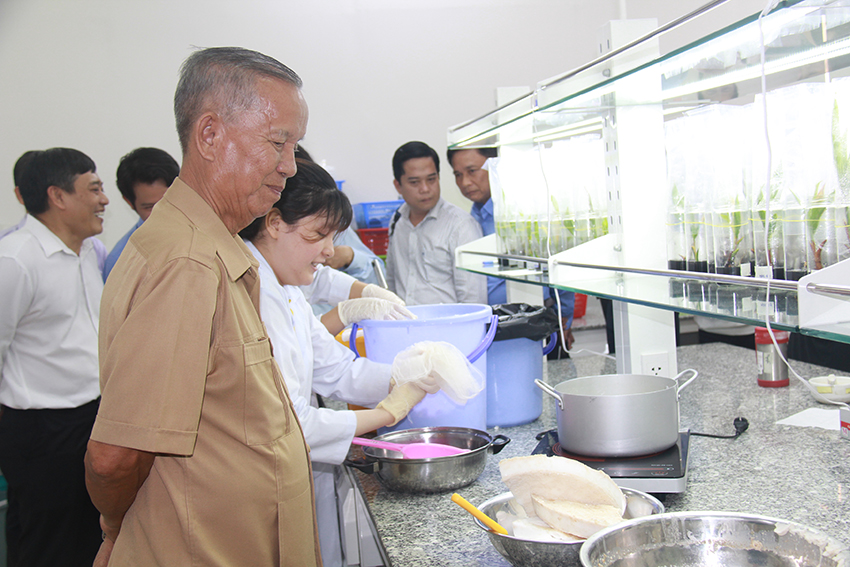 Mr. TruongVinhTrong – Former Deputy Prime Minister of the Socialist Republic of Vietnam – was interested in the research products on new coconut seedings at the laboratory of IU